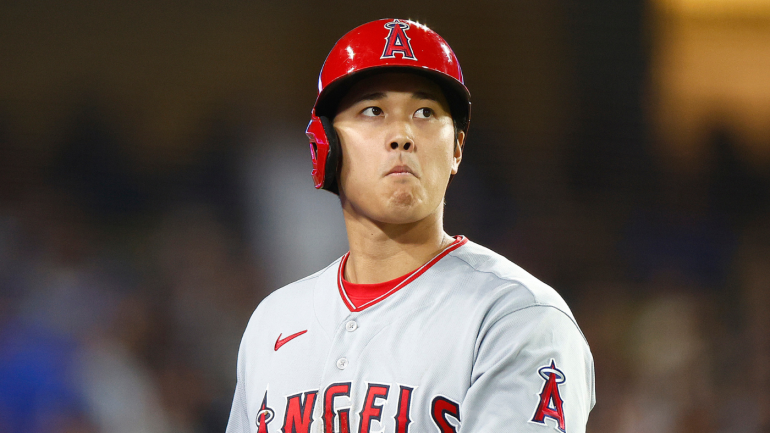 Getty Images
Los Angeles Angels two-way superstar Shohei Ohtani is in Seattle for Tuesday's All-Star Game. He'll be DHing for Dusty Baker's American League squad and batting second. As part of his All-Star week obligations, Ohtani on Monday took part in media day and quite predictably fielded questions about his future. 
Ohtani is in his walk year, and the working assumption is that he will indeed test the market and pass on whatever opportunity he has to sign a long-term extension with the Angels. His remarks on Monday reinforced those perceptions: 
Ohtani at various points over the last couple of years has emphasized how important winning is to him. Notably, winning has eluded him with the Angels. The team quite famously has failed to notch a winning season since 2015 or make the playoffs since 2014 despite having peak Mike Trout for all of that stretch and Ohtani for much of it. 
This season is looking no different. The Angels fared reasonably well for a while in 2023, but a recent downturn that has seen them go 1-6 in July and drop nine of their last 10 overall has pushed them below .500 in time for the break. The AL West and AL wild-card frays, meantime, are quite competitive, and that's why the SportsLine Projection System right now gives the Angels just a 3.3% chance of making the postseason this year. In other words, Ohtani is unlikely to encounter the winning he so craves in his final season with the Angels.
Thanks to his excellence on the mound, his prodigious power at the plate, and his unmatched star power among baseball players, Ohtani is likely going to sign the largest contract in MLB history this coming winter. Changes are, it won't be the Angels giving it to him unless they can figure out how to win.